Welcome to Red on the inside, where you'll find inspiring stories that give you the inside scoop of life at Virgin Atlantic. Take a sneak peek at what goes into making our iconic brand so fabulous from the people that live and breathe it each day. What are you waiting for? Start your journey of discovery.
Red Spirit
It's always been the people who've made Virgin Atlantic, Virgin Atlantic. They're our secret sauce, the heart and soul of this bright red brand, and the thing that truly sets us apart. So, we're pulling back the curtain and shining a spotlight on their unique red spirit.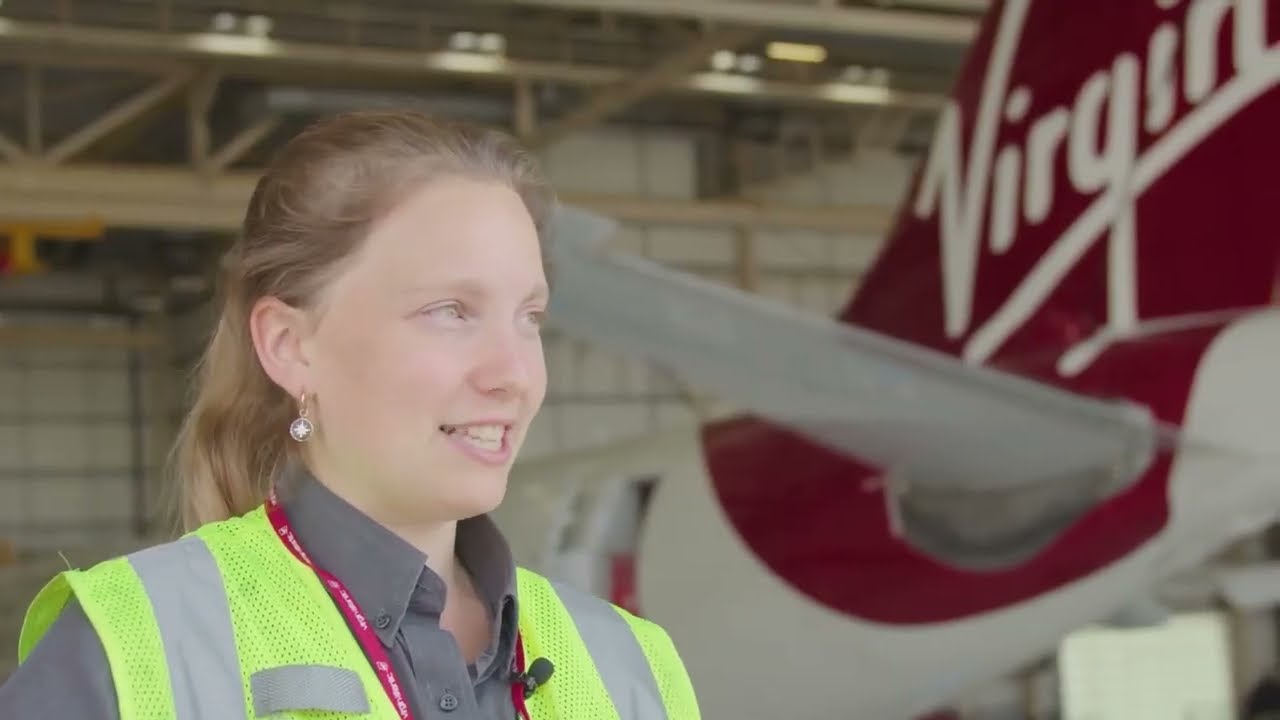 Meet Rebecca
When she's not working on aircraft engines as one of our Aircraft Maintenance Technicians, she's inspiring the next generation to consider STEM (science, technology, engineering and maths) roles in aviation.
Having joined through our apprentice programme, Rebecca is proud that our latest intake of engineering apprentices is 50% male and 50% female.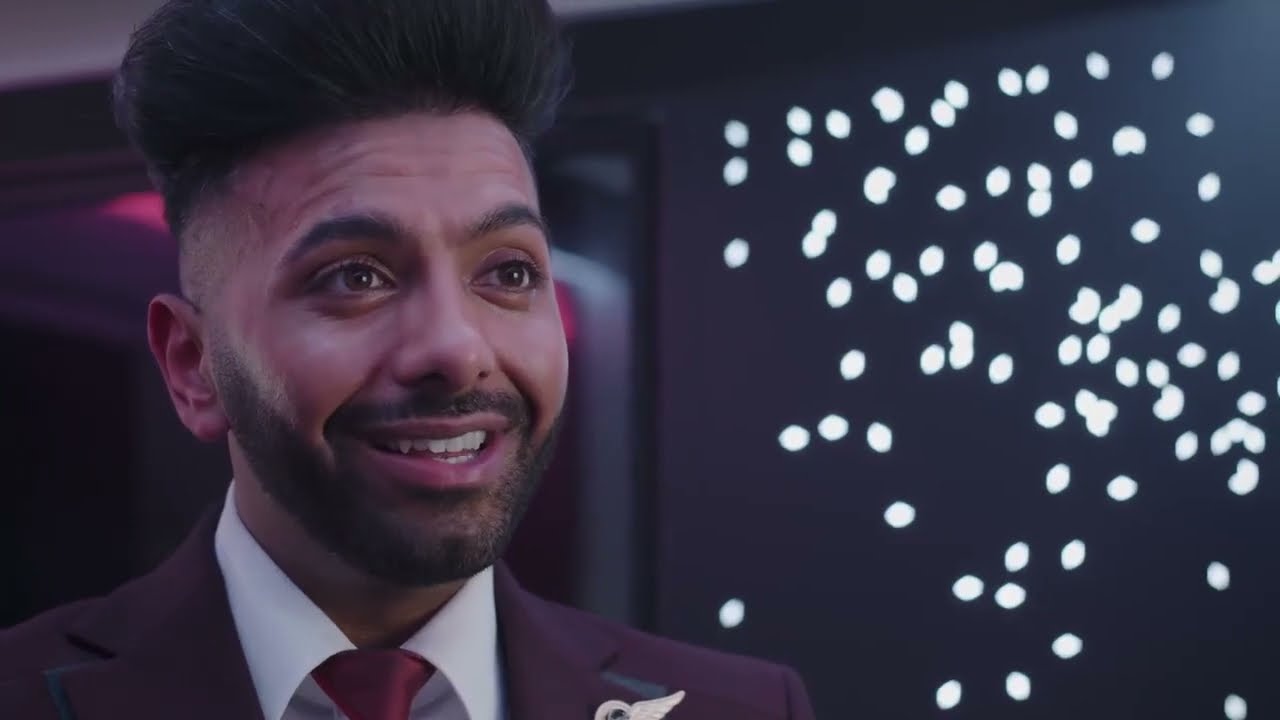 Meet Imran
Imran is part of our Cabin Crew team and also works as a call handler for the Ambulance Service.
As the pandemic grounded flights, Imran made the best use of his time on furlough and signed up to support the emergency services- and he still does it today. Continually putting his all into both roles with the passion and energy he's become known for.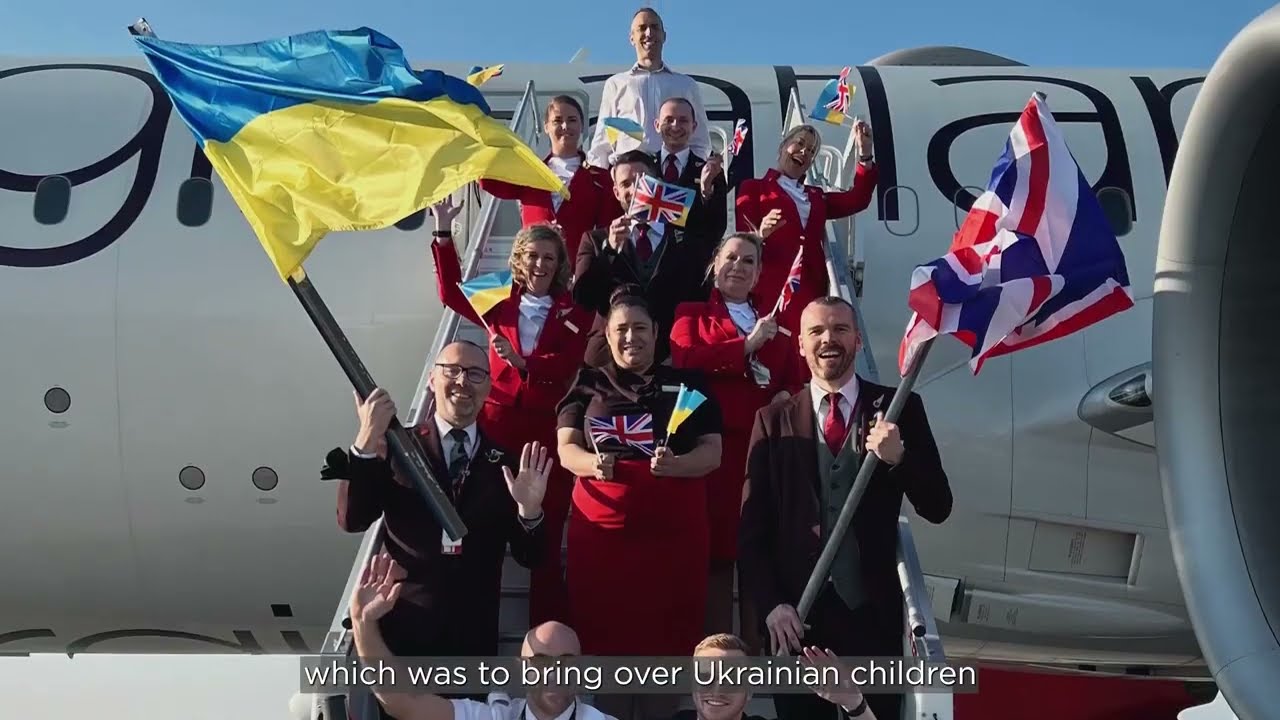 Meet Sorcha
Pilot on our A350 fleet and advocate for equality in aviation, Sorcha is an amazing contributor to our Passport to Change programme, working to inspire the next generation of pilots.
As Sorcha says, we should see the world that we live in reflected in the people that are on that flight deck. We know there is more to do, and are so proud to have strong role models like Sorcha in our team.
Life at Virgin Atlantic
At the core of our business is the understanding that every one of our people can be themselves at work and belong. It's an experience felt from the heart – no fake smiles, just a genuine, overflowing love for working here.
At Virgin Atlantic, we understand the importance of good mental health and run a mental health first aid programme. We chatted to Steve Sneddon, senior manager crewing to discover more about the programme and why it's so important.
Estelle Hollingsworth, our Chief People Officer, discusses how we're using our business as a force for good. Hear how we're ensuring it's at the heart of everything we do, whether that be for our people, the planet or the communities in which we serve.
Dave Geer, Senior Vice President of Operations, is our executive sponsor of our internal VALUED (Virgin Atlantic Loves Unity and Ethnic Diversity) network. In this blog, he talks about how fostering an inclusive environment is crucial and how to be a good ally.
Flight paths
Everyone's welcome onboard with Virgin Atlantic, and you can be wonderfully, unapologetically yourself. But what's it really like to work, learn and progress here? Find out more from our people in their own words about their career milestones, unexpected surprises and what it's like to work in the ever-changing world of aviation.
I always feel super proud telling people that I work for Virgin Atlantic. It's an incredibly personal and inclusive place to work
Laura, Copywriter – Brand Identity Creative & Product Design
I didn't do very well at school. However, Virgin has allowed me to play to my strengths and challenge the status quo.
I love getting to spend my days communicating with people. Discussing their goals and ambitions to help them further their careers.